Devices
How Much Can you Save on a Refurbished iPhone in Australia?
Refurbished iPhone in Australia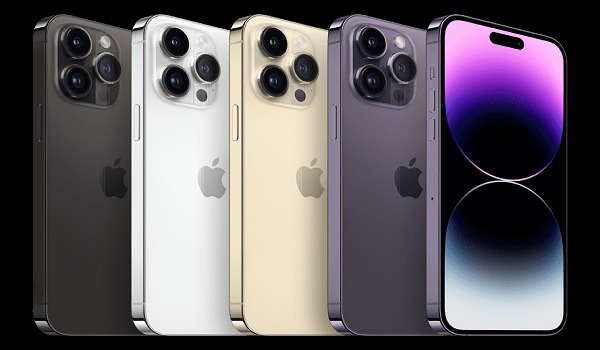 Are you tired of shelling out thousands of dollars for the latest iPhone model? Well, what if we told you that there's a way to get your hands on one at a fraction of the cost? That's right, we're talking about refurbished iPhones! Not only are they more affordable than brand new ones, but they also come with the same quality and functionality. Here, we'll explore just how much you can save by opting for a refurbished iPhone in Australia. Get ready to discover some jaw-dropping deals!
A refurbished iPhone is a second-hand iPhone that has been restored to working order. Refurbished iPhones are generally cheaper than brand-new models, making them a great option for budget-conscious shoppers.
If you're looking for a great deal on an iPhone, you may want to consider buying a refurbished model. Refurbished iPhones are pre-owned devices that have been restored to like-new condition by Apple. They come with a new battery and outer shell, and all of the original accessories. Best of all, they're available at a fraction of the price of a new iPhone.
On average, you can save about 20-30% off the retail price of a new iPhone by opting for a refurbished model. That means if you were to buy a brand-new iPhone 13 with 512GB of storage, you could save over $1,000 by going with a 512 GB refurbished iPhone 13 instead. Of course, the actual savings will vary depending on which model you choose and how much storage capacity you need.
If you're interested in saving money on your next iPhone purchase, be sure to check out our selection of refurbished iPhones here at mobileguru.com.au. They have models from all different generations, including the latest iPhone 14 and all other models. And every one of their iPhones comes with a 24-month warranty and free shipping in Australia. So shop today and start saving!
Types of Refurbished iPhones Available in Australia
There are many types of refurbished iPhones available in Australia, from the latest models to older versions. You can find a wide variety of models and prices to suit your needs and budget.
The most popular type of refurbished iPhone is the refurbished iPhone 13. This model is available in both 128GB 256GB and 512GB storage options. Prices start at around $900 for the 128GB model and $1300 for the 512GB model.
If you're looking for a more affordable option, the iPhone 11 is also available in refurbished condition. This model starts at around $450 for the 64GB version.
For those wanting the oldest model iPhone, the refurbished iPhone 7 is also available in refurbished condition. Prices start at around $140 for the 32GB version and go more than to $300 for the 256GB version.
Benefits of Buying a Refurbished iPhone in Australia
There are many benefits to buying a refurbished iPhone in Australia. Perhaps the most obvious benefit is that you can save a lot of money. A brand new iPhone can cost upwards of $1,000, whereas a refurbished iPhone may only cost a few hundred dollars.
Another benefit is that you're helping to reduce e-waste. Every year, millions of tonnes of electronic waste are generated, and a large percentage of this comes from phones. By opting for a refurbished phone instead of a new one, you're doing your bit to help the environment.
Refurbished phones often come with warranties, so you can have peace of mind knowing that if something does go wrong, you'll be covered.
Tips for Choosing the Right Refurbished iPhone
When it comes to choosing a refurbished iPhone, there are a few things you need to keep in mind in order to make sure you're getting the best deal possible. Here are some tips to help you choose the right refurbished iPhone for you:
Check the condition of the phone – One of the most important things to look for when choosing a refurbished iPhone is the condition of the phone. Make sure to check for any physical damage such as cracks, scratches, or dents. Also, take a look at the screen to make sure there are no dead pixels or other issues.
Ask about the warranty – Another important thing to consider when choosing a refurbished iPhone is whether or not it comes with a warranty. Many reputable dealers will offer some kind of warranty on their phones, so be sure to ask about this before making your purchase.
Compare prices and features – When you're looking at different options for refurbished iPhones, be sure to compare prices and features in order to get the best deal possible. It's also a good idea to read online reviews before making your final decision.
Choose a reputable dealer – When you're ready to buy a refurbished iPhone, be sure to choose a reputable dealer who has experience in selling these types of phones. There are many scams out there, so it's important that you do your research before making any final decisions
Where to Buy Refurbished iPhones in Australia
There are a few different places that you can buy refurbished iPhones in Australia. Here are a few of the best places to check out:
Apple Store – The Apple Store is a great place to buy a refurbished iPhone. They have a wide selection of models to choose from, and they all come with a 1-year warranty.
Mobile Guru – Mobile Guru is a leading e-commerce supplier of pre-owned customer electronics. They are a 100% Australian-owned and operated company. Buying a used phone from a reputable refurbishing company allows you to enjoy a great device at a bargain price much lower than the price of a brand new phone
EBay – eBay is another great option for buying a refurbished iPhone. You can often find great deals on iPhones that have been refurbished by the manufacturer.
Amazon – Amazon is also a good place to look for refurbished iPhones. They typically have a wide selection of models to choose from, and you can often find good deals on them as well.
Refurbished iPhones can be a great way to get the latest device without breaking the bank. With so many options available, it's easy to find a refurbished iPhone that suits your budget and needs. Whether you're looking for a basic model or something more advanced, there are plenty of refurbished iPhones in Australia that will give you the phone you need at an affordable price. Armed with this knowledge, we hope you've been able to make an informed decision when shopping around for refurbished phones in Australia!