Digital Goods
8 FAQs about Custom Alcohol Bottle Labels
Alcohol Bottle Labels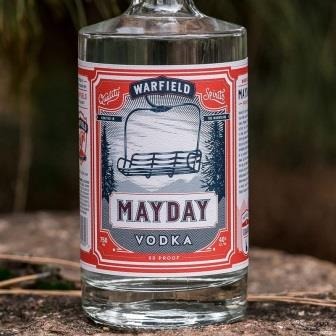 Customisation is a sure-shot technique to make your product stand out from the competition. When your custom alcohol bottle labels have a unique identity both in design and printing, it tends to attract more customers. However, there is a lot one needs to know before customising the alcohol bottle label. Here, we gathered the top queries of businesses and are trying to answer them as elaborately as possible.
Read on to know the answers to the most frequently asked questions about custom bottle labels.
What Is a Custom Alcohol Bottle Label?
A custom alcohol bottle label is a unique label designed specifically for a particular bottle of alcohol. It can add a personal touch to a gift, create a special product edition, or make a bottle of alcohol stand out on the shelf.
Custom alcohol bottle labels are available in various materials, including paper, plastic, and vinyl. They can utilise full colour or black and white for bottle label printing. The label's design can be anything you like, as long as it is appropriate for the type of alcohol and the target audience.
What Information Should I Include on My Custom Alcohol Bottle Label?
The information you include on your custom bottle label printing will depend on the requirements of your local government. However, there are some basic pieces of information that you should always include, such as:
Name of your product
Brand name
Alcohol content
Ingredients
Net weight or volume
Country of origin
Manufacturer's contact information
You may also include additional information on your label, such as nutritional information, a description of the product, or a recipe.
What Materials Can I Use for My Custom Alcohol Bottle Label?
There are a variety of materials that you can use for your custom bottle label printing. The most common materials are paper, vinyl, and plastic.
Paper labels: These are the most affordable option. They are also the easiest to print on and customisable with various colours and designs. However, paper labels are less durable than other materials and may not withstand the rigours of shipping and handling.
Vinyl labels: These are more durable paper labels. They are also water- and scratch-resistant, making them a good choice for bottles exposed to the elements. However, vinyl labels are more expensive than paper labels.
Plastic labels: These are the most durable options. They are also water-resistant, scratch-resistant, and tear-resistant. However, plastic labels can be the most expensive option.
How Do I Get Custom Alcohol Bottle Labels Made?
You can either design your custom label by yourself or entrust a reliable company for the task. Several companies are helping to get custom alcohol bottle labels designed and printed. You can find these companies online or in your local area.
Once you've found a company that you're interested in working with, they will need to know the following information from you:
Size and shape of your bottles
Material type
Information you want to include on your labels
Quantity of labels you need
The company will then create a digital proof of your labels for you to approve. Once you approve the proof, the company will print and ship your labels.
How Much Do Custom Alcohol Bottle Labels Cost?
The cost of custom alcohol bottle labels will vary by the size and shape of your bottles, the type of material, the quantity of labels you need, and the company you choose to work with.
In general, custom alcohol bottle labels are more expensive than stock labels. However, the cost compensates because they can help you differentiate your product from the competition and make it more appealing to consumers.
What Are the Benefits of Using Custom Alcohol Bottle Labels?
There are several benefits to using custom alcohol bottle labels. These benefits include:
Increased brand recognition: Custom labels can help you create a unique brand identity for your product.
Improved sales: Custom labels can help you attract more attention to your product and increase sales.
Increased customer satisfaction: Custom labels can help you create a more premium product experience for your customers.
Enhanced marketing opportunities: Custom labels can promote your product on social media and other marketing channels.
What Are Some Tips for Designing Custom Alcohol Bottle Labels?
Here are a few tips for designing custom alcohol bottle labels:
Keep it simple: Don't overload your labels with too much information. The most important information should be easy to read and understand.
Use high-quality images and graphics: High-quality images and graphics can help to make your labels more visually appealing and memorable.
Use a consistent design throughout your product line: It will help to create a cohesive brand identity for your products.
Get feedback from others: Before you finalise your label design, it's a good idea to get feedback from others, such as friends, family, or potential customers.
How Can I Preserve My Custom Alcohol Bottle Labels?
There are a few things you can do to preserve your custom alcohol bottle labels:
Use a high-quality printer: A high-quality printer will produce more durable and fade-resistant labels.
Use a water-resistant label material: It will protect your labels from moisture damage.
Apply a clear coat to your labels: It will create a barrier helping to protect your labels from scratches and fading.
Store your labels in a dry place: It will prevent them from fading or becoming damaged.
Summing Up
Custom alcohol bottle label printing can create a unique image of your brand. However, you must remember to contact only the best company for designing and printing the labels. Only then will you receive a label that exudes luxury and lasts in extreme temperatures.
DAL offers a wide range of labelling products and services, including label design and printing. We provide high-quality labels at competitive prices and have over 20 years of experience.
Contact us today to discuss your labelling needs.